What Boomerang is about
Today, Boomerang helps its customers focus on email that matters, when it matters. Our tools allow for reading and responding to messages faster and more decisively than before. These achievements mark only a small part of how we envision the company growing.
Our mission is to make productivity software that encourages people to be more productive. Some of the beliefs that will guide us as we work toward this mission include:
Context-aware. The next revolution in productivity software will come from software that analyzes the context of what we are working on and adds value on top of it. Leading the shift will require technical skills that few teams have. Fortunately, we have these skills, and cloning the functionality will remain difficult for years to come.
Sensible defaults. Context-aware systems will not be perfect, and spending time trying to make them so is a task for academic researchers. Instead, the system needs to supply an easy way for users to change mistakes, without imposing too heavy a burden on them. Designing this interaction properly will be a major challenge, which our team is well suited to conquer.
Persuasive Software. Research in practical psychology continues to uncover surprising truths about how our minds work. Our productivity software will incorporate the results of that research into broad, horizontal products. Designing these interactions will require significant skill and discretion, as we have learned from The Email Game.
Communication first. Applying our core productivity themes to communication and collaboration software will result in the greatest impact. We will not make the mistake of trying to build a competitor to all of Microsoft Office in one fell swoop, and we will likely never make a spreadsheet.
Data-Driven. We believe that data is the closest approximation to the truth. We will base our decisions, wherever possible, on the results of statistically-significant measured data.
Respectful software. We will not make software that helps one party profit at the expense of another. There is a fundamental conflict in the email space. Some companies seek to profit by increasing the effectiveness and intrusiveness of gray email, to the detriment of our privacy and our ability to choose how we spend our attention. We seek to profit by increasing the effectiveness of everyone else.
Our Team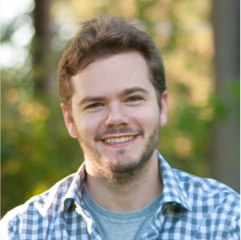 Alex Moore
CEO
Co-founder
Alex does whatever he must, including but not limited to the slaughter of innocents, to keep Boomerang up and running. On weekends, he solicits "angel investors" for Boomerang off the coast of Somalia, operating under the name Brownbeard.
When neither pillaging nor developing, Alex enjoys watching Alabama football games, cooking in an eclectic Southeast-Asian-Southeastern-US fusion style, and kayaking in slow-moving streams.
Alex has a SB and MEng in Electrical Engineering and Computer Science from MIT. He previously worked at Analog Devices.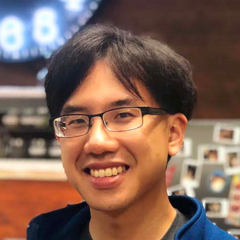 Were Python a Cobra, Mike would be her charmer. Blessed with preternatural patience, a voracious appetite for sushi, and a deep-seated love of elegant functions, Mike produces fabulous code at a frightening pace.
In his spare time, Mike enjoys rocking out on instruments (both real and plastic), watching television shows in languages he doesn't understand, and writing about robots and spaceships.
Before becoming our CTO, Mike attended Dartmouth, earning a BA in Computer Science.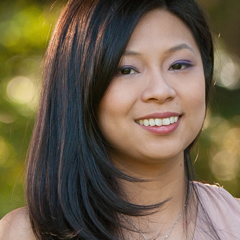 Aye Moah
Chief of Product
Co-founder
Moah insists that people call her by her last name. A designer with a nose for code and a taste for funnel analysis, she can alternately be found on the phone with customers and elbows-deep in CSS. She designs all of the attractive, usable things that Boomerang builds.
Moah specializes in finding little ethnic restaurants with fantastic food and questionable hygiene. She has a knack for ordering whatever you wish you'd ordered when the food arrives and has a longer arm-to-height ratio than Michael Phelps.
Moah holds a Computer Science degree from MIT and previously designed software at much bigger, though less awesome, companies.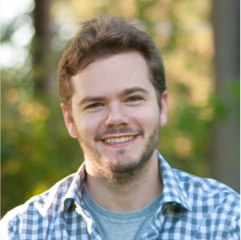 Alex does whatever he must, including but not limited to the slaughter of innocents, to keep Boomerang up and running. On weekends, he solicits "angel investors" for Boomerang off the coast of Somalia, operating under the name Brownbeard.
When neither pillaging nor developing, Alex enjoys watching Alabama football games, cooking in an eclectic Southeast-Asian-Southeastern-US fusion style, and kayaking in slow-moving streams.
Alex has a SB and MEng in Electrical Engineering and Computer Science from MIT. He previously worked at Analog Devices.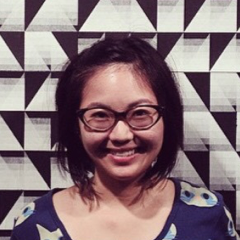 With her impeccable taste, Mai-Chi brings happiness and beauty to Boomerang's products. She makes everybody look good.
In her spare time, Mai-Chi enjoys upvoting pictures of baby animals on Reddit, marathoning TV shows on Netflix, and having people guess her middle name. She has a great fondness of cheese, but is unfortunately lactose intolerant.
Prior to joining Boomerang, Mai-Chi was a graphic designer at Earthbound Farm. She has a BFA in Art & Design (emphasis in graphic design) from Cal Poly San Luis Obispo.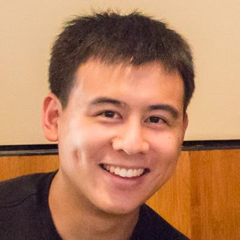 Johannes Liem
Engineering
Johannes is a software engineer who loves productivity. Meticulous and thoughtful, he makes useful, reliable products that bring joy to everyone fortunate enough to use them.
Johannes enjoys playing all three races in StarCraft, trying out new board games, and sending funny Reddit finds to the rest of the team.
Before Boomerang, Johannes worked at Google. He has a BS in Computer Science from Georgia Tech.
Sam is a software engineer who enjoys building things that are as fun to use as they are to look at. Outside of work, you'll often find him watching really terrible films or putting Sriracha on everything he eats.
After leaving the verdant paradise of Seattle to study Computer Science and Architecture at Amherst College, Sam learned not only how magically delicious NYC lamb over rice is (with extra white sauce), but also that having four seasons is overrated and that the west coast is, indeed, the best coast.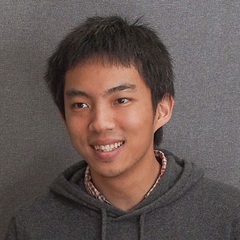 Cody is Made in Taiwan, but imported to San Jose, CA. For him, paradise would be playing nostalgic video games, drinking boba, and tinkering with gadgets. Being a curious person, he's a DIY type of guy, always wanting to make things rather than buy. In his spare time, he's usually coding, looking at car stuff online, or eating Asian food with family and friends.
Cody studied Electrical Engineering at UC Davis. After graduating, he became a Circuit Designer at Intel while learning iOS development on the side, which eventually became his full-time profession.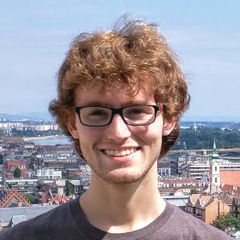 Steve Molitor
Engineering
Steve is a software engineer from Philadelphia who loves music ranging from Stravinsky to Motörhead to Wes Montgomery (especially if guitar is involved). He has composed some music of his own and enjoys playing rock, jazz, metal, and blues music on the guitar. For him, it's tough for any food to top a good burger or steak.
Steve graduated from Amherst College with a BA in Computer Science and Music.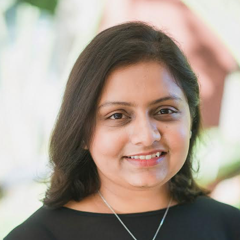 Nitisha Desai
Engineering
Nitisha is a Software Engineer who recently moved to the best coast from the best city - NY and is glad to have escaped another year of Polar Vortex. In her spare time, you will find her on Instagram - adding to her list of places to visit, or checking out puppy videos. Apart from travel, she enjoys exploring new cuisines, swimming and all tech geek devices.
She is born and raised in Mumbai; has an undergraduate degree in Computer Science from Arizona State, and a Masters Degree from Carnegie Mellon University. Prior to moving to the valley, she was working at Deloitte in their Discovery and Forensics practice.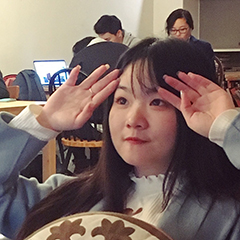 Xin was made in Xiamen, China, a coastal city known for its hospitality, cat cafes, and seafood simmered in soy sauce. She received her MFA in Media Design Practice from Art Center College of Design in Los Angeles, where she made satirical comedy mocking overwhelming wearable devices, volunteered at Space Panda Museum as a guide, and designed fancy dining experiences with cake printing robots and salad-foraging drones. After graduation, she drove all the way to Mountain View with her fold-away bed to start her career at Boomerang.
When she is not designing, you can find her in the kitchen inventing new cuisines, treasure hunting in boutiques, thrift stores, and flea markets, finding $ - $$$$ restaurants and posting food photos on Instagram.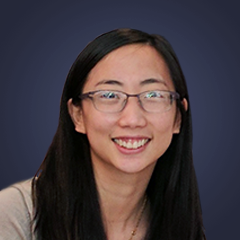 Alice is a software engineer who favors practicality and sensibility. She has a fondness for vi and is always up for a conversation on expanding her library of keybindings. jj:wo
When not working, Alice enjoys frequenting coffee shops, playing video games to the point of fatigue, and researching new ways to train her schnoodle of a dog.
Prior to Boomerang, Alice was a Systems Programmer keeping the datacenter alive at Intel. She holds a BS in Computer Science from UCLA.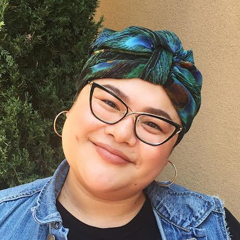 Jacqui Alvendia
Customer Happiness
Jacqui is a problem solver who loves helping people. As a member of Boomerang's Customer Happiness team, she creates positive experiences for our users.
A self-proclaimed skin care junkie, you can often find Jacqui researching and trying new skin care products/techniques for fun. She also enjoys traveling, supporting local artisans in the Philippines, and introducing people to Filipino food and culture.
Before joining Boomerang, Jacqui was adding to her customer experience arsenal by providing assistance to customers and developing CX programs at different tech companies in the Bay Area. She has a B.S. degree in Marketing from San Diego State University.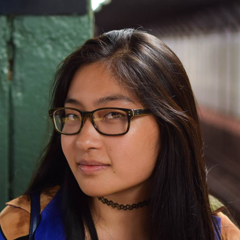 Kelly is a software engineer, puzzle solver, and lover of all things cute and/or yummy. Though she will miss the pizza from NY, she is ready for the abundance of delicious new cuisine on the west coast. When she's not working or eating, you can find her watching TV shows made for preteens, insisting that everything is within walking distance, listening to the same song on repeat for 2 hours, or trying to feed her friends.
Before Boomerang, Kelly grew up in super suburban New Jersey and received a BA in Computer Science and Mathematics from Vassar College, where she did everything from planning hackathons to organizing benefit dinners to performing with a k-pop dance group.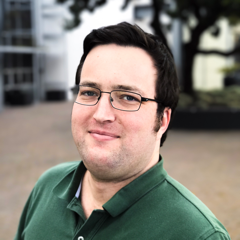 Jeff Nulty
Customer Happiness
Jeff is a South Bay native having lived there his whole life. In his free time, he likes playing video games, watching too much TV, and doing crosswords.
Jeff studied English and Comparative Literature at San Jose State University, and got his M.A. in Education and his teaching credential at Notre Dame de Namur University. As a former elementary and middle school teacher, Jeff is still in mourning for his summers, but otherwise very happy to be a part of the team at Boomerang.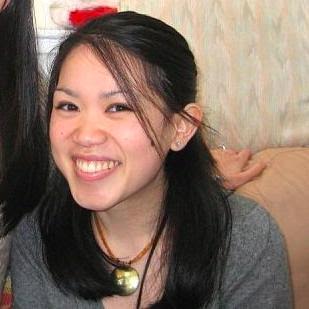 Jana is a San Francisco native, who graduated with a B.S. degree in marketing at the age of 19. She started her career in the sports and entertainment industry, working for the Warriors for three years. Prior to joining Boomerang, she held multiple marketing roles at a variety of ad tech companies, including Twitter and Facebook.
When she's not working on mastering the art of persuasion, she enjoys NFL games, art, fashion, and new experiences.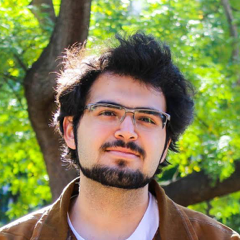 Wherever you can find good coffee and good vibes, you can find Naif. In his free time, you can find him playing the best the gaming industry has to offer, watching fresh and classic movies and TV shows, listening to a variety of music, or taking pictures of the beautiful world around him. If not, he's probably reading about whatever he finds interesting that day.
Naif grew up in Riyadh, Saudi Arabia. He then moved to New York to earn a degree in Computer Science and Economics, with a minor in Game Design, from NYU. In summer 2018, he moved to California to join the Boomerang team. "God bless."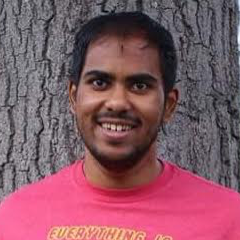 Sunil Suckoo
Customer Happiness
Sunil is a Customer Happiness Liaison with a passion for writing, cinema, and social theory/justice.
He would happily talk your ear off about his favorite novels. films, and anthropological research. While studying abroad, he traveled around Scandinavia and northern Europe, spending the most time in Denmark and Amsterdam, Netherlands.
Prior to joining Boomerang, he worked as a User Researcher, influencing the marketing and production of various new tech products.

Want to work with awesome people, making amazing products that enhance productivity for millions of people? Check out our Jobs Page to see what positions are open and learn how to apply.
Current Openings
Hey, weren't you "Baydin" before?
We were - thanks for noticing! Over the past five years, tens of millions of people have used or heard about Boomerang, but almost none of them knew that the company behind it was named Baydin. So while the Baydin name will live on in some official documents, our customers can simply think of us as Boomerang.