We've already been doing this for more than ten years, so we've realized it's a marathon, not a sprint.
We work hard, but we do it for a sane number of hours every week. We use our own products obsessively, which means we both understand them in our bones and can get even more done. We provide paid vacation and take all federal holidays off to recharge. Everyone is trained to do customer support so we all can get to know our customers better.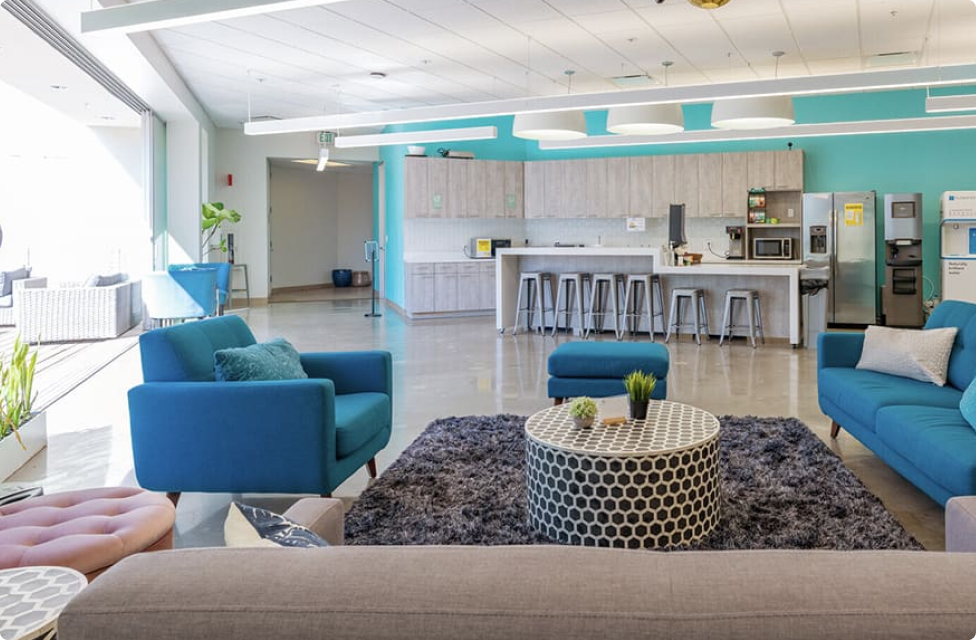 Where we are
We're fully remote but have an office in Santa Clara, California for the occasional meeting. We consistently share information within the organization so everyone has context.
What we like
We like (in no particular order) jigsaw puzzles, potato chips, archery, escape rooms, TikTok, kayaking, crosswords, jackbox games, movies, Bananagrams, BBQ, cooperative games, coming up with game show ideas, sandwiches, Jeopardy, ridiculous holiday parties, birthday surprises, stuffed animals, and did we mention, food?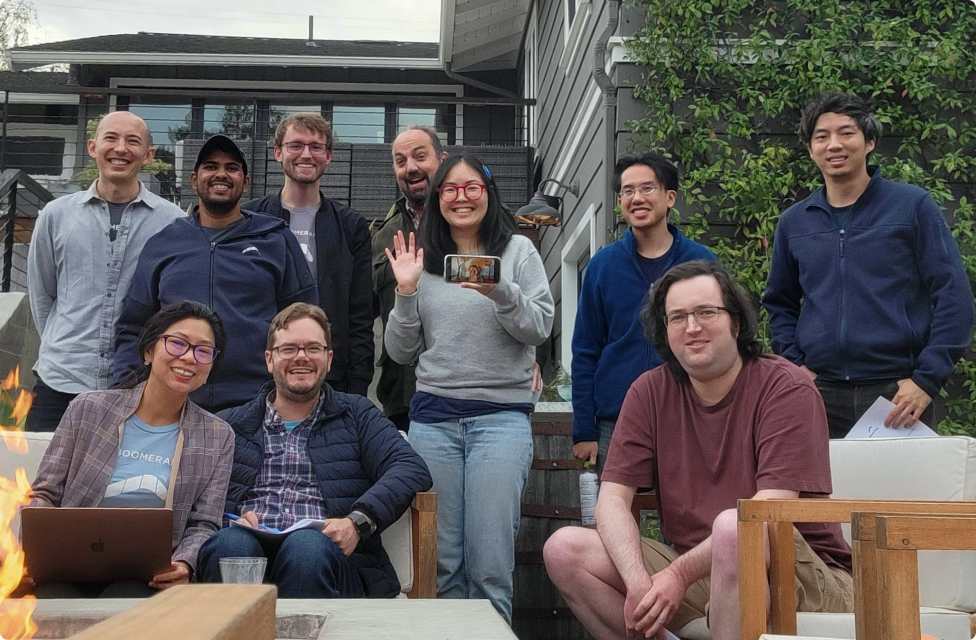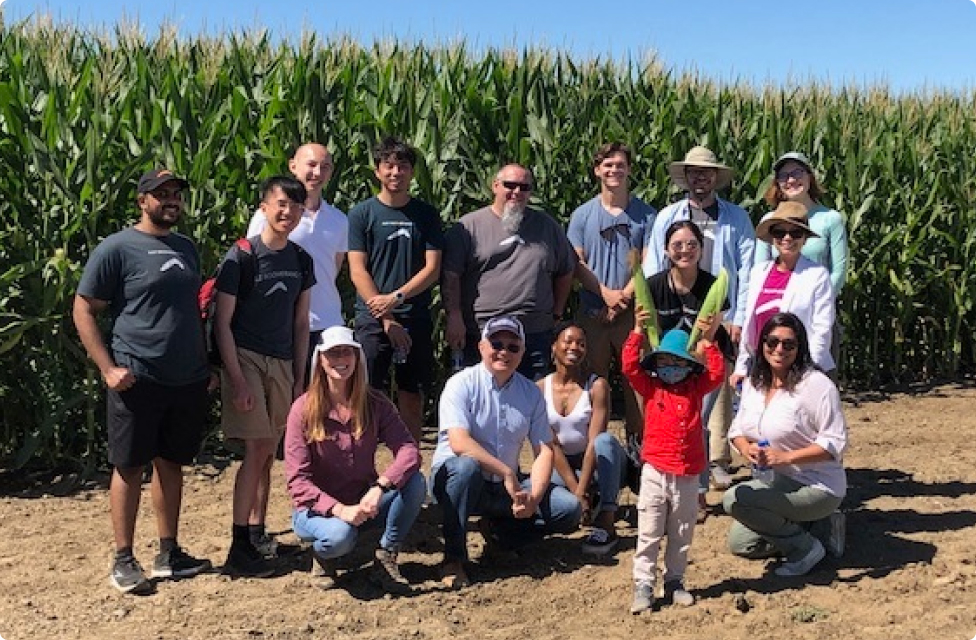 We're doing well, and doing good
We've been in business for over a decade and in addition to having millions of satisfied users, we're also profitable. So we get to do things like giving back a portion of our profits to support education in Burma and bleeding edge carbon capture research .
What gets us out of bed in the morning is productivity.
Watch the video to learn more about why we do what we do.
If you have strong opinions (either way) about Inbox Zero, once wrote an ode to the Pomodoro method, or convinced all of your friends to use [insert to-do list software or calendar software] or better yet, convinced them all to use Boomerang, we'd love to meet you!
Benefits
Just like most tech companies, we offer competitive salaries, paid vacation, and a fun environment. We also help you take care of your teeth and plan for the days when you'll be toothless!
Full health insurance
Generous vision and dental benefits
IRA with company contribution
Sane work hours, flexible PTO, and all federal holidays
Laptops, monitors, and other remote work equipment
Book Club books
Annual conference budget (whenever that happens again)
Boomerang swag and other surprises
Open roles
If what you've seen so far sounds fun, here are the positions we're looking for. All positions are full time.
Description
Email and personal productivity software are a never ending stream of exciting, customer-life-changing challenges. We're looking for veteran engineers who want to use knowledge gleaned from years of working in software development teams to help us overcome them!
We have apps that millions of customers use every day (and pay for), and the infrastructure to support them efficiently and reliably at a reasonable cost. Our technology choices prioritize solving real user problems - when possible, we try to minimize complicated architecture and dependencies, but when it was necessary, we built a proprietary hybrid machine learning architecture.
We need your judgment and experience to help us shave months of development time off critical projects, help us keep the servers alive a few extra nights a year, and share that judgment and experience across our engineering team.
The right candidate is already able to work at an expert level in one of the languages or frameworks we use at Boomerang. You'll be able to share stories of mistakes you've made and learned from in past work, and you'll be able to identify the same mistakes as they are being made here. You already know how to interface with a product team, support team, marketing team, and leadership team to make everything run more smoothly.
You can differentiate between when new platforms, frameworks, and design patterns solve real problems and when they're just shiny objects, and even more importantly, know how to communicate that knowledge to everyone who needs to know it. You're comfortable expressing your thoughts clearly in writing. You're collaborative and enjoy teaching people what you know, but also are receptive and open when someone else is in a position to teach you.
In return, you'll work in an environment that welcomes responsibility, where your work will help millions of people focus on the most rewarding parts of their jobs, and as part of a friendly, fun, elite team.
Requirements
BA/BS Degree in Computer Science or related major, 5+ years of industry experience in a software development environment
Deep knowledge of at least one of the following technologies (the more the better!):

HTML/CSS/JS, with jQuery
Solving CSS/JS multi-browser compatibility problems
Front-end performance optimization
Python + Django

Understanding of back-end technologies and databases is a plus
An interest in productivity software
Salary range
$180 – $250k
To apply, please send the following to i.want.to.work@baydin.com:
Your resume
A link to your Github (if available)
A cover letter that includes a paragraph about why you're excited about what we do
Boomerang is looking for a VP of Marketing who can help us drive growth and expand our reach to new enterprise customers and teams.
Company Overview:
Boomerang is a leading provider of productivity tools for Gmail and Outlook. Our mission is to help busy professionals be more productive and efficient. We have built a profitable, multi-million dollar business by consistently delivering indispensable products that people love. Our tools for Gmail and Outlook have already won over millions of busy professionals, but now we're ready to take over the enterprise and team markets.
Role Overview:
We are seeking a results-driven, growth oriented VP of Marketing to lead our marketing efforts at Boomerang. As the VP of Marketing, you will be responsible for developing and executing a comprehensive marketing strategy and building out the marketing function to help us reach our ambitious growth targets. Success for this role will be defined in large part by your ability to contribute to the growth of our enterprise sales pipeline.
Reporting to the CEO, you will also work closely with the Product, Sales, and Customer Success teams to ensure alignment and success.
Why this role is great:
We have the track record of bringing innovation to productivity tools. Boomerang is the trend maker of what's next in productivity. Boomerang is widely recognized as the category creator of the email productivity tools. We're always pushing the boundaries of what's possible with technology. You'll have the opportunity to work on cutting-edge projects and define the future of productivity tools.
We're in the middle of a shift from primarily B2C marketing to focusing more on B2B marketing. So you'll get to work on improving on and learning from a well-oiled B2C marketing machine while also helping build something new on the B2B side. As we shift our focus to B2B marketing, you'll have the opportunity to be a part of something new and exciting. You'll be able to apply your skills and experience to help us build a successful B2B marketing strategy and drive major growth for our business.
You'll have the unique opportunity to lead marketing efforts for a beloved brand that has a universal impact. Our customers have incredible stories to share, from how our Inbox Pause feature helped space telescope builders focus on their deep work, to how our meeting scheduling tools are helping organizations combat human trafficking. You'll be at the forefront of telling these stories and driving growth for a brand that customers love so much they write us love letters when we send them price increase emails. This role comes with a big responsibility, but it's also a tremendous opportunity to make a meaningful impact.
Responsibilities
Lead our shift from B2C marketing to B2B marketing:

Partner with Sales and Customer Success teams to develop lead generation, lead scoring, and customer engagement programs that drive revenue growth and customer retention.

Overall responsibility for the strategy and success of digital marketing programs including search and display advertising, SEO and landing pages, website tracking and analytics, email campaigns, and marketing efforts surrounding product launches
Recruit, build, and manage our marketing team

Figure out which functional areas should be done in-house and which should be done by contractors
Recruit, hire, and manage the internal hires and direct the contractors

Develop and implement a comprehensive marketing strategy that aligns with the company's growth targets and brand vision.
Lead and manage all aspects of our marketing programs, including digital advertising, content marketing, email marketing, social media, events, and PR.
Develop and maintain a deep understanding of our target market and customer personas, and ensure that our marketing efforts are tailored to their needs and preferences.
Collaborate closely with the Product team to drive feature launches, product positioning, and go-to-market strategies.
Requirements
7+ years of experience in SaaS marketing (B2B and Enterprise preferred), at least 3 of which should be in a B2B role operating under a lead commit.
5+ years of direct supervisory experience managing a marketing team
Demonstrated experience of growing the marketing function from single digit millions ARR to 50M ARR
Experience implementing enterprise-level lead generation program
A strong data orientation to analyze results, extract insights and make decisions
Proven track record of delivering on your lead commits time and again.
The ability to take responsibility for driving projects to completion and the level of organization and competency to track those projects.
Experience being held accountable for results and delivering more than a dollar for every dollar of marketing spend
Extensive experience driving, measuring, and iterating on marketing campaigns
Proven experience managing a budget and allocating spend across multiple channels to find profitable ones and scaling them
Ability for connecting the dots - across different contexts and quantitative and qualitative data to set marketing strategy
Proven execution driving end-to-end projects with excellence and keen attention to detail
Salary range
$200k - $260k
To apply, please send the following to i.want.to.work@baydin.com:
Your resume
A cover letter that includes a paragraph about why you're excited about this role and what we do